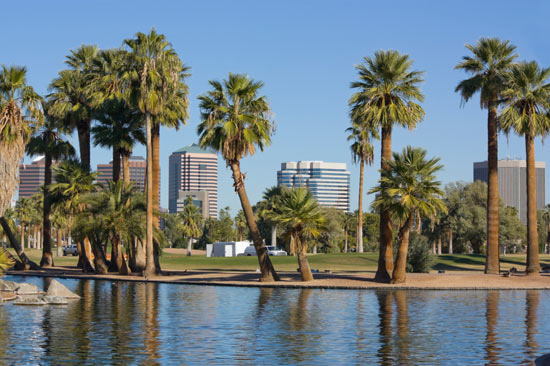 Welcome to Lourie's site:
"Exceeding Expectations Since 1978" is more than just a slogan... it's the goal I strive for with every client I work with! It's not enough to be extremely knowledgeable about buying and selling real estate. It's not enough to have all of the latest technical and marketing advances at your disposal. The most important thing that a great agent does is to listen; to pay attention and identify what YOU (the client) are really asking for... and then to use all of those skill sets to personalize every transaction; to make YOU feel like you're the only client that matters!
What are YOU looking for? Hopefully you'll find your answers at this site. Please follow the links below for information and additional resources.
Ultimate Live MLS Search: This is a link to your own personal search portal connected directly to the Arizona Regional Multiple Listing Service (ARMLS). From this portal you can access "real time" listing information, you can design and save your own searches. This is more than just listing information and photos. You have access to tax records and a mapping function that allows you several options like satellite imagery and "street view" to look at surrounding properties. And all of this without having to register or leave personal contact information!
Buying a Home: This page has a link to the Arizona Association of REALTORS "Buyer Advisory"…an incredibly useful document that helps explain many of the aspects encountered when buying property in Arizona. There are over 125 links to other sites that provide information on:
Common Documents a Buyer should become familiar with and review.
Common Physical Conditions a Buyer should investigate.
Conditions Affecting the Surrounding Area…airport traffic and noise, crime stats, and more…
Plus other resources and methods of getting information about a property. There's also a link to ARMLS to set up your own, personalized property search.
Selling a Home: This page will help guide Sellers with links to important advisories and disclosure documents such as the Short Sales Seller Advisory, Lease Owner's Advisory and multiple, transaction specific Seller Property Disclosure Statements…residential, commercial and vacant land/lot. There is also a link to ARMLS which will allow Sellers to research comparable sales and tax information.
Recommendations and Testimonials: What some past clients have to say about working with Lourie.
To find out more, email me or call me NOW! Call Lourie at: 602-705-6642 or
Email: Lourie@LourieFleet.com
Thanks for visiting!